Progress Indicators
Percent of food purchased that qualifies as REAL food
(
for clearer depiction of progress, placed on a 25% scale
)
Percent of produce used in dining halls sourced from the Campus Farm.
(
for clearer depiction of progress, placed on a 5% scale
)
Percent of food sourced locally.
(
for clearer depiction of progress, placed on a 25% scale
)
Partnering across campus to create a more sustainable food system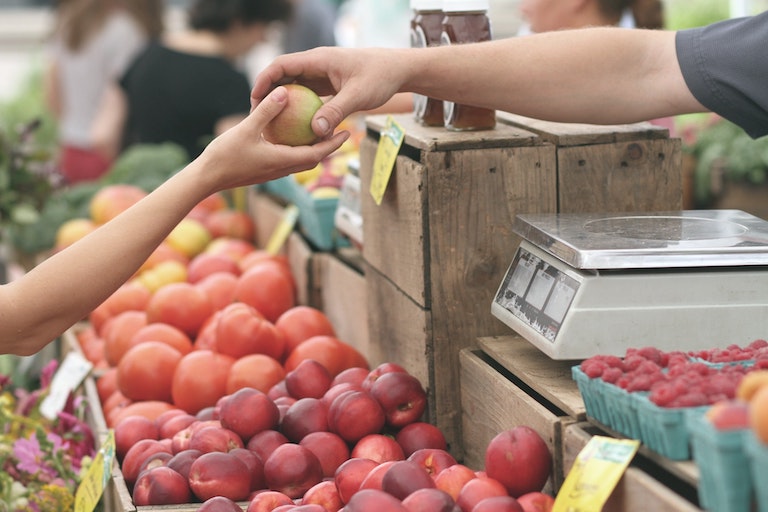 Center for Rural Engagement
The Center for Rural Engagement is working with IU students, faculty, and staff to collaborate on issues facing rural communities in Indiana. Through research, teaching and service, the CRE seeks to address a wide range of challenges, "from addiction to the arts."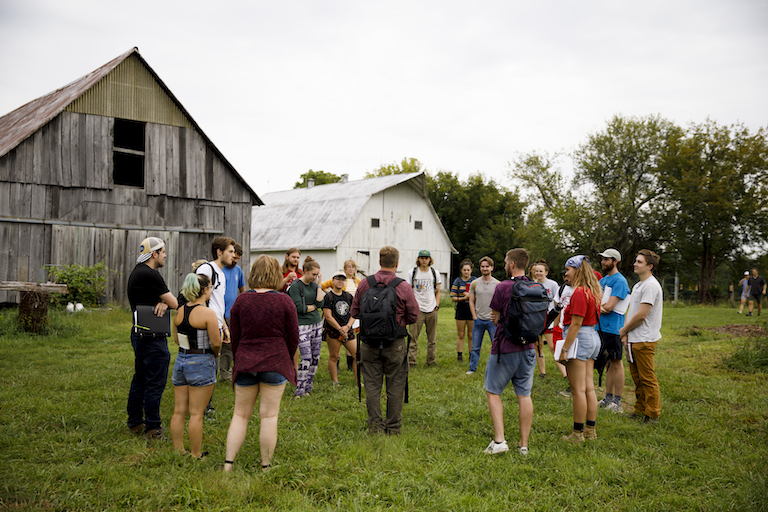 Sustainable Food Systems Science
The SFSS group is an interdisciplinary initiative of researchers at IU, studying sustainable food system development so as to promote food justice and public health and well-being.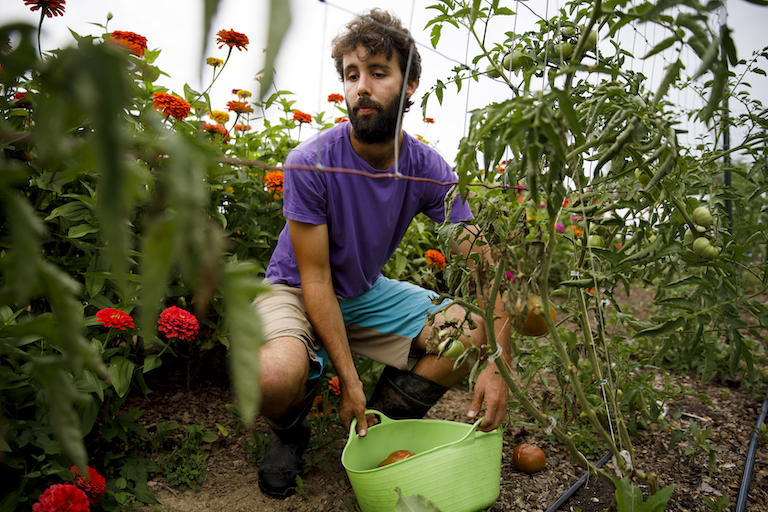 Campus Farm
Implementing regenerative agriculture, urban farming practices, food justice, and organic food production, the Campus Farm promotes sustainable food systems education through food production, research, creative activity, service, and outreach to the campus, community, and beyond. Volunteer at the Farm or buy produce from the farmstand on Mondays & Thursdays!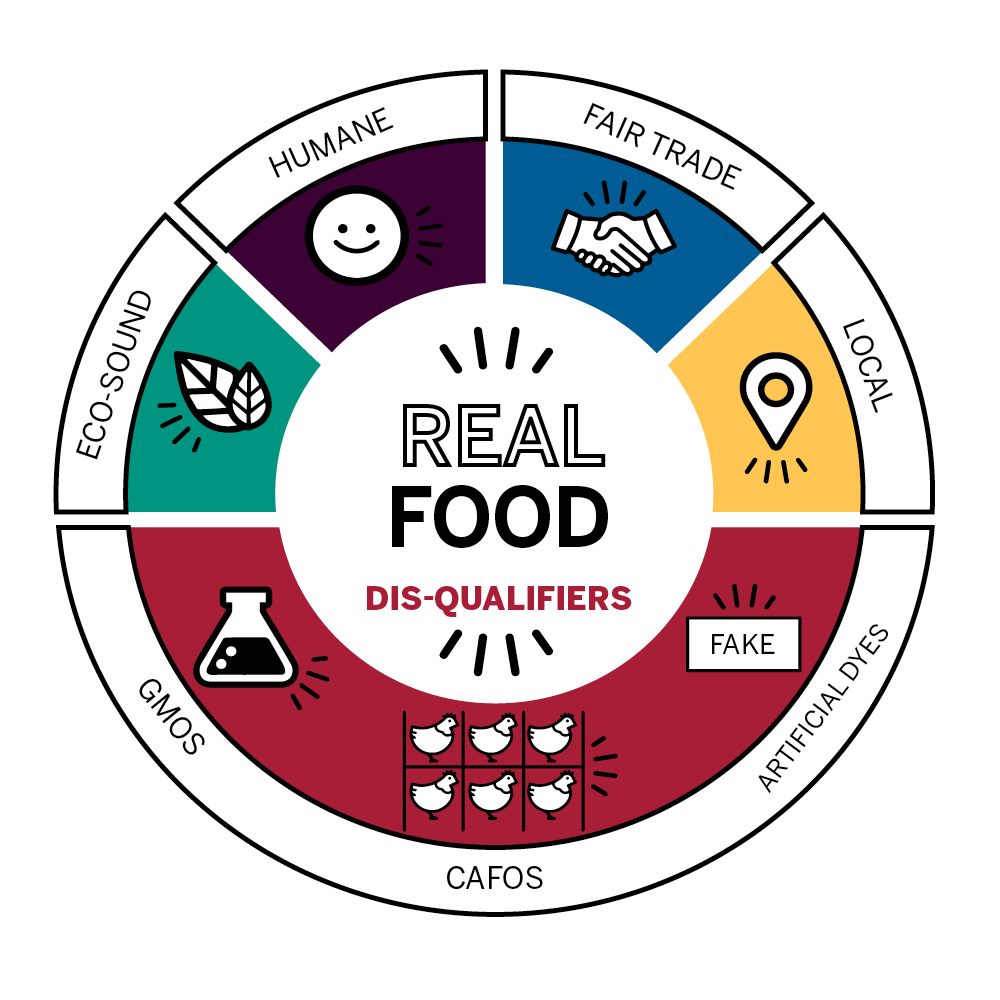 What is REAL Food?
REAL Food takes into account the environmental, social and economic impacts of our food.
We define REAL Food by four characteristics: Ecologically Sound, Humane, Fair Trade, and Local. An item is considered REAL if it meets one of these criteria without belonging to any of the disqualifiers which include: labor or human rights violations, GMOs, CAFOs, or artificial dyes.
Fair Trade 

Ecologically Sound

Individuals involved in food production work in safe and fair conditions, receive fair compensation, are ensured the right to organize and the right t

o a


grievance process, and have equal opportunity for employment.
Practicing environmental stewardship that conserves biodiversity and ecosystem resilience and preserves natural resources. Production practices minimize toxic substances, greenhouse gas emissions, natural resource depletion, and environmental degradation. 

Local

Humane

Foods that can be traced to nearby farms, ranches, boats, and businesses that are locally owned and operated. Supporting small and mid-size food businesses challenges trends towards consolidation in the food industry and supports local economies.
Animals have their mental, physical, and behavioral needs met in a low-stress environment and throughout their life are only administered drugs for treatment of diagnosed illness or disease.
Working to increase the ethics, equity, and ecological integrity of our food choices.
At the intersection of social and environmental sustainability, our food system has widespread impacts on people, animals, and natural resources.  
How Can YOU Sustain IU?

Eat plant-based foods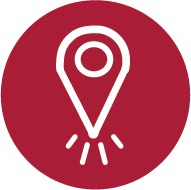 Support local producers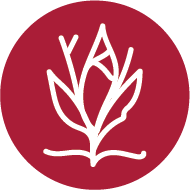 Volunteer at the Campus Farm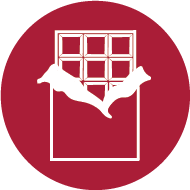 Purchase REAL food on campus